Episode 144: From Music Executive to Best-Selling Author at 77 with Rick Bleiweiss
May 17, 2023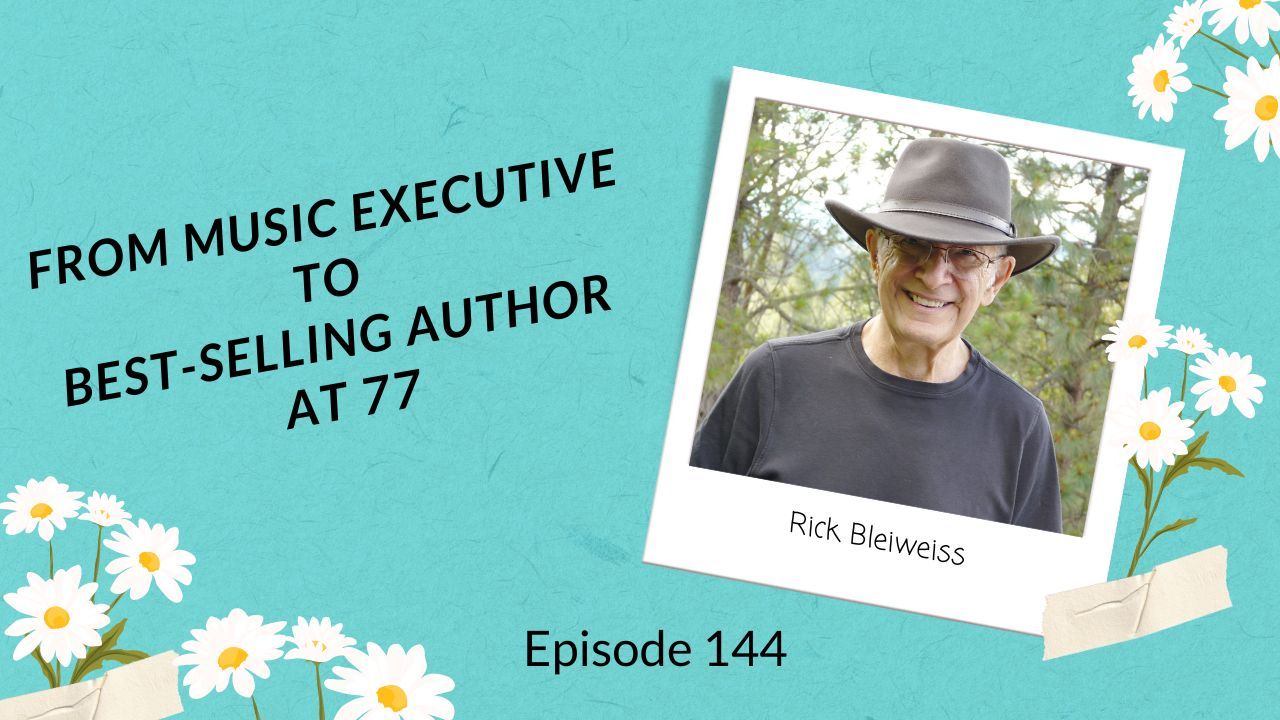 A Never Too Late Success Story
If you're harboring dreams of writing a novel, but worry that it may be too late for you, I'm here to provide you with yet more evidence that it's never too late.
In this episode, you'll get to know Rick Bleiweiss, a former music industry executive turned novelist.
At the age of 77, Rick published his first novel, Pignon Scorbion & The Barbershop Detectives, which quickly became a best-seller on Amazon.
Now, with the release of his second book in the series, Murder in Haxford, Rick proves that it's never too late to pursue your dreams.
Join us as we delve into Rick's journey towards becoming a successful author and gain valuable insights on how to overcome obstacles and achieve your goals.
If you want to know more about Rick or get a copy of his books pay a visit to his website.
Feeling Stuck?
Sign up for your free guide...
"5 Steps to Your Midlife Reboot
"
Be the first to hear whenever a new episode of the Late Bloomer Living podcast is live.
Send me the guide!
New Episodes are Released Every Wednesday.
Join our mailing list to receive the latest news and updates.
Don't worry, your information will not be shared.
We hate SPAM. We will never sell your information, for any reason.