Episode 142: Betting on Yourself with Lynn McNutt
May 03, 2023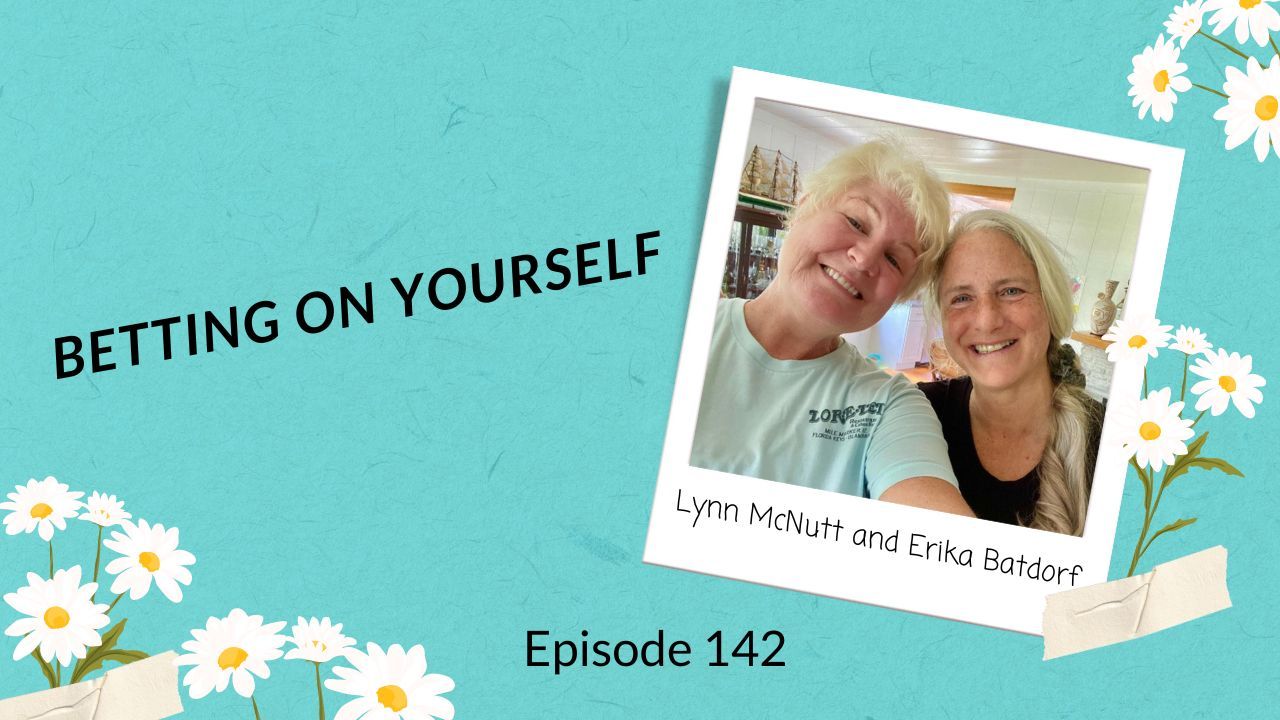 Blue: A Rhapsody in Blubber
Today's episode is a story of courage… of someone betting on themselves. When was the last time you put your neck out to do something scary?
The very act of doing something you've never done before is valuable whether or not it's deemed successful. The success is in the doing… The success is in the personal growth that comes from trying.
Lynn McNutt joins the podcast for a second time to talk about her experience writing, producing, and performing her first one-woman show at the age of 55.
In her show, Blue: A Rhapsody in Blubber, she plays three characters that are all searching for family, dealing with grief, and wanting to communicate with loved ones that are gone. The show opens this Friday, May 5th, at the Theater Lab in Boca Raton.
Lynn is a 35-year veteran of traditional theatre and has performed in international and national tours, Off-Broadway, and at such theatres as the Kennedy Center, Arena Stage, The Shakespeare Theatre and the Goodspeed Opera House, but this is her first time writing producing and performing her own words.
Joining the conversation is the director of the production, Erika Batdorf. Erika is an international artist who has been performing, directing and creating award-winning performance work for over 30 years.
Lynn has been working on this project for six years and Erika has been instrumental in helping her develop the piece.
Even if theater isn't your thing, Lynn's accomplishment is inspiring.
Links to all the things:
Get your tickets HERE!
Get more information about Lynn McNutt. There are productions planned for the future!
Follow Lynn on Instagram.
Get more information about Erika Batdorf.
Feeling Stuck?
Sign up for your free guide...
"5 Steps to Your Midlife Reboot
"
Be the first to hear whenever a new episode of the Late Bloomer Living podcast is live.
Send me the guide!
New Episodes are Released Every Wednesday.
Join our mailing list to receive the latest news and updates.
Don't worry, your information will not be shared.
We hate SPAM. We will never sell your information, for any reason.